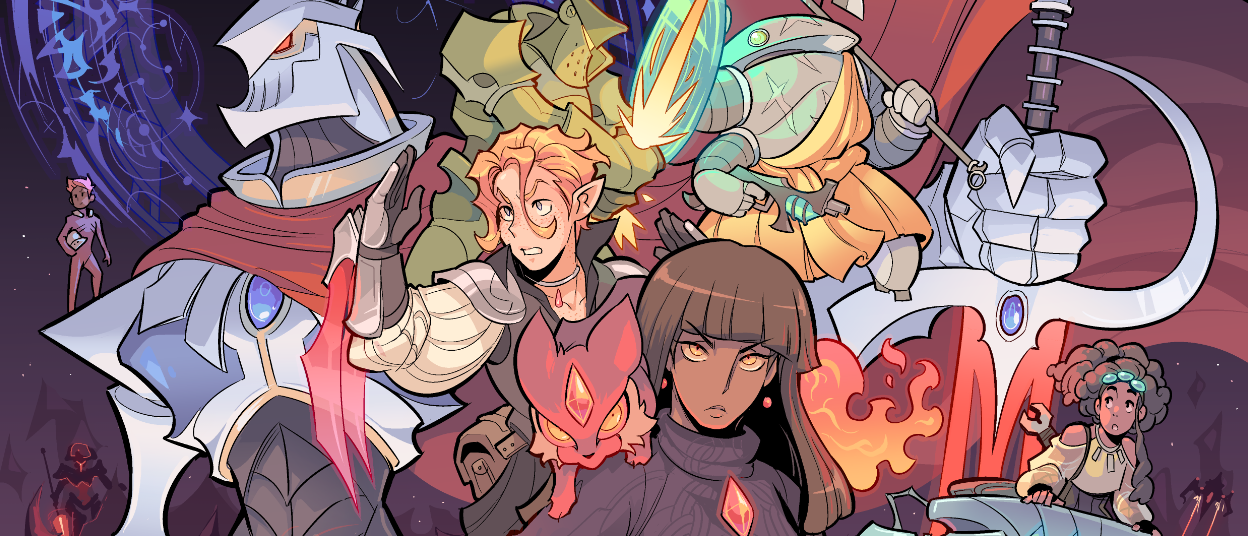 Armour Astir: Advent
Hey! It's been a month, and I've been busy with work as usual. However, I've found time to make some updates to the main doc and playbooks, primarily reworking advancement to focus it on GRAVITY clocks. There's also some small alterations and fixes in there, probably. Who knows!
I'm also working on getting a more final version of the book available, with art and additional fiction, and maybe a better layout, but it's a work in progress! Maybe I'll finish it later today, maybe not.
Also, I'd love to get some Roll20 sheets set up in the near future to make it easier to play Armour Astir there, but it's not really in my wheelhouse to do that myself, so if you or someone you know has that kind of expertise I'd love to hear from you!

Files
Armour Astir: Advent (0.54 Playtest)
2 MB
Oct 17, 2019
Armour Astir Playbooks
2 MB
Oct 17, 2019
Director Quick Reference
1 MB
Oct 17, 2019